OKANAGAN LUXURY
BOAT CLUB & VALET
Okanagan Luxury Boat Club & Valet was explicitly designed to bring our clients one of the best luxuries the Okanagan has to offer. A hassle-free boating experience at an affordable price. For one price, you can enjoy unlimited use of all the boats in our fleet, with an exclusive capped membership group. Never worry again about the high expense and time commitment of boat ownership again.
BOAT SHARING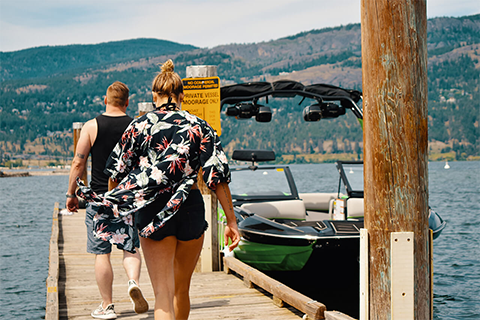 We invite our members to go boating by removing all the traditional barriers of participation. Primarily the high cost of purchasing a luxury boat and the rest of the hidden costs associated with owning and maintaining your vessel. Boat sharing is a popular new concept that's become the latest part of the sharing economy. Like ride sharing, car sharing, or even bike sharing, now anyone can experience luxury boats firsthand at an affordable price.
BOAT VALET
Our members enjoy freedom from the hassles of towing and launching their boat. Not only will we valet your boat in and out of the water, but we will also fuel your boat before you arrive. Our fuel costs are much more reasonably priced than what you will find available on the lake. With our boat valet service, you can focus on enjoying boating. We are dedicated to quickly getting you on and off the water hassle-free, and we're only a phone call away!
BOAT STORAGE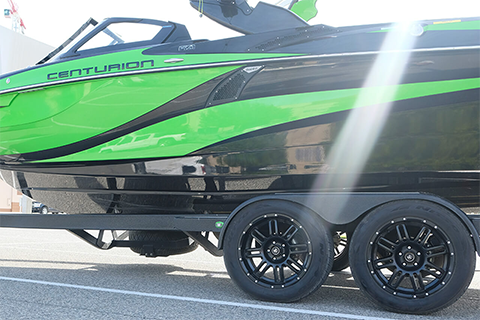 We also offer long and short-term boat storage and valet service. We have a fully fenced and secure downtown storage facility for your boat and trailer, only minutes away from the Water Street boat launch. We will shuttle your boat to and from the launch, and only a few hours notice is required. We will trailer, tarp, fuel & park your trailer so your guests aren't waiting on the dock. All you have to do is show up and go boating. It doesn't get any better than this!
WHY CHOOSE OKANAGAN
LUXURY BOAT CLUB & VALET
---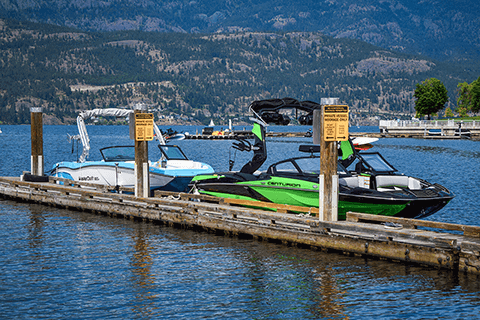 OUR FLEET
---
We've chosen only the best of the best boats to include in our fleet. Our brand new, top of the line tournament & luxury patio boats manufactured by Mastercraft, Centurion, Supreme, and Manitou provides our members with the most advanced boats, top-notch performance, and luxury including the best surf waves in the business. Whether it's a day filled with surfing, wakeboarding, and tubing or patio boat cruising with the family, we have you covered!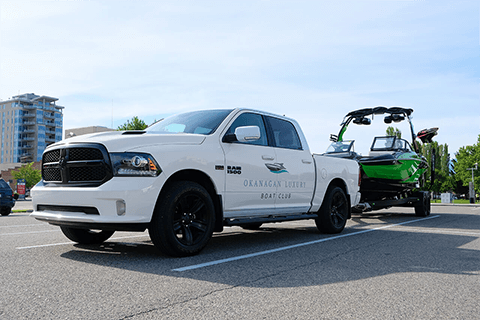 CONCIERGE SERVICE
---
Okanagan Luxury Boat Club's concierge service is designed to allow our clients to fully enjoy their day on the water without worrying about their to-do list. We offer a total concierge-level experience and take care of everything with our comprehensive, hassle-free service. From personal errands to guest transport, our clients can focus on having fun on the lake while we take care of some of their day to day errands. We want you, your family, your friends or your clients to experience the total Okanagan lifestyle while we take care of the rest. Sit back and relax for the price of $60/hour plus a mileage fee.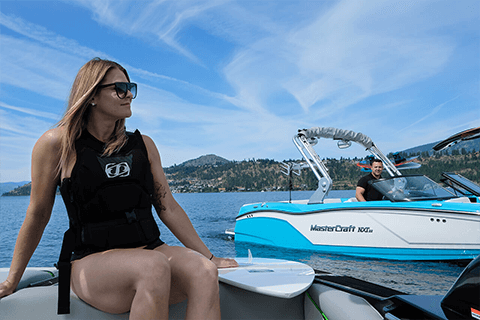 AFFORDABILITY
---
Choose from our different membership options, which can also be split with up to two other individuals if you have friends or family who would be frequent guests or for those who work separate shifts! Cost of weekly rental: $7,000 plus toys and insurance. Cost of owning annually is $30,000 or more when considering depreciation. Leave behind the worry and expense of storage, maintenance, depreciation, finance costs, and insurance and enjoy boating!
RESERVE
Access our easy-to-use app to reserve your boat
and select the time for your next trip out on the water.
SHOW UP
Gather friends, family, or clients and bring them down to
the dock at your reserved day and time slot.
GO BOATING
Kick back, relax, and enjoy your time on the water
and experience the Okanagan lifestyle. It's that easy!