WE HAVE SOMETHING FOR EVERYONE
EXPLORE OUR VERSATILE FEET OF HIGH PERFORMANCE BOATS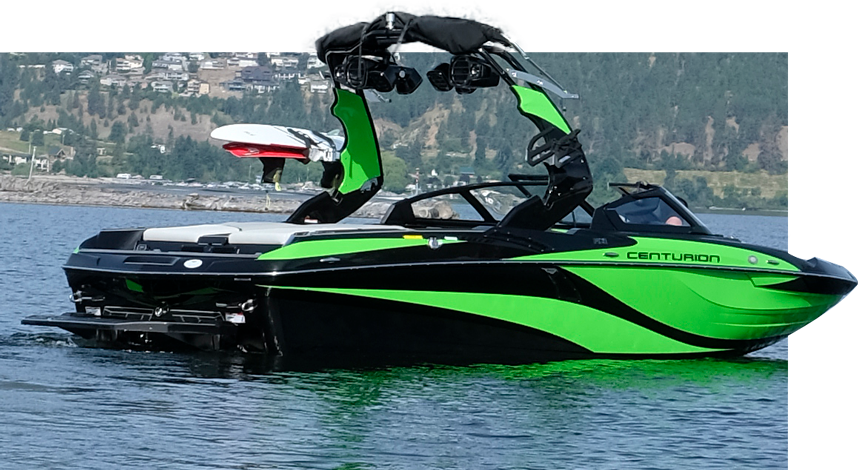 Centurion FI21
SURF AND WAKEBOARD
The best performing 21-foot boat you have ever seen! The Centurion Fi21 is a slick combo of wide-bow functionality and water-sports capabilities.

The 21-foot size is excellent for those who don't need a bigger boat but want to surf a big clean wave. With a wide bow and aggressive lines, this 21-ft beauty will turn heads and give passengers a smooth ride. It's perfectly designed for up to 12 people and their gear. Bring your crew together and get ready to have the time of your life!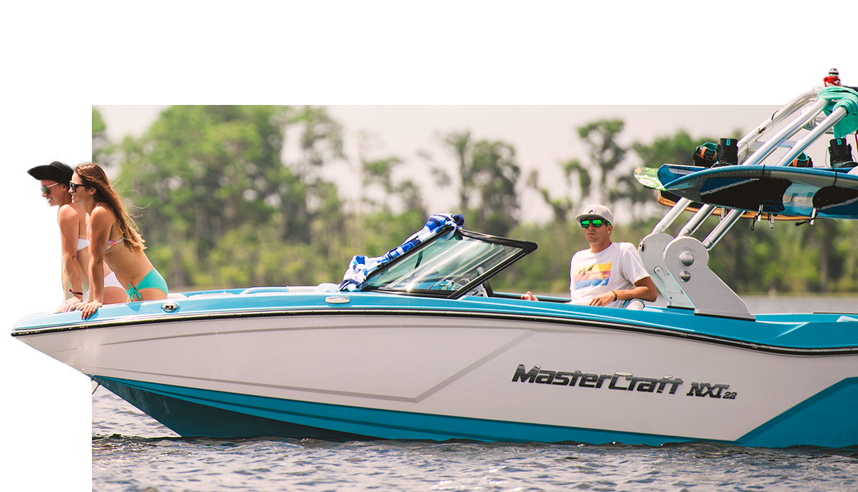 Mastercraft NXT22
WAKEBOARD, SURF AND SKI
Bigger, badder, and built to have fun! The NXT22 is where performance, comfort, and style meet.

At 22 feet and highly driveable, it's got room for more friends and family to enjoy the water, sun, and fun. Hop in and get ready for exhilarating lake days packed with wakeboarding, surfing, skiing, and tubing, the NXT does it all. Get in and get after it this summer!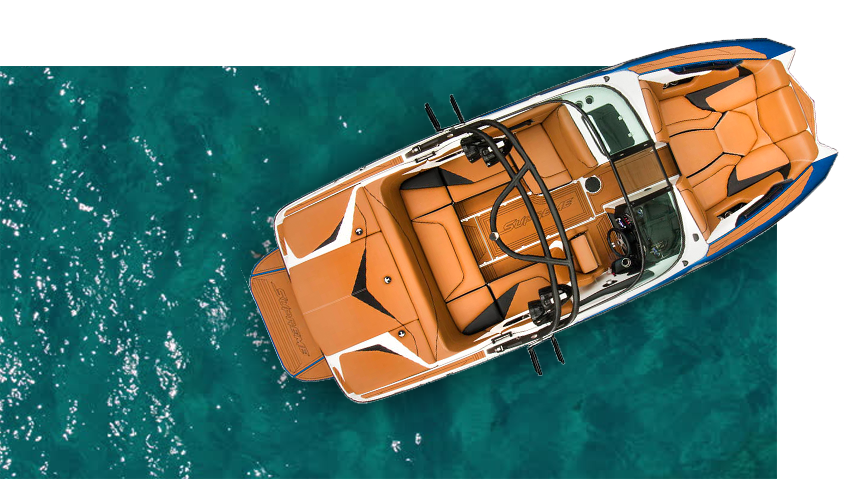 Supreme S21
A WAKE SURFING MACHINE
This small but mighty model measures just under 21 feet but packs the attitude of a much larger towboat.

The S21 delivers world-class performance and fun at the same time. Like a scrapper who becomes a champion, the S21 is small but exceptionally stylish inside and out. This boat has a simple user interface that means anyone can hop in and drive it. This boat calls for an attitude adjustment by delivering extreme fun!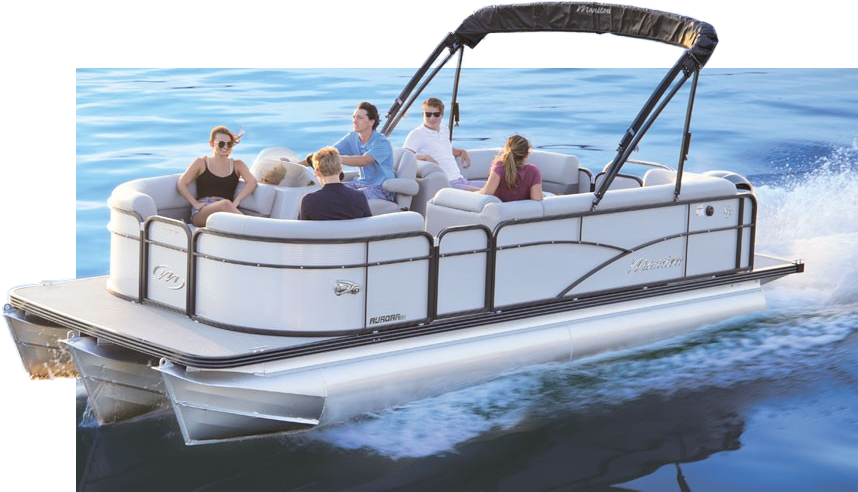 Manitou Aurora 23ft 150HL Evinrude Pontoon
BUILT FOR CRUISING
With all the horsepower and the power to impress, Manitou provides an incredible combination of high performance and luxurious style.

Manitou pontoon boats shatter the expectation of what a pontoon can do on the water with a combination of unrivaled performance with unsurpassed luxury! Imagine a pontoon that accelerates, planes, and turns much like a traditional V-hull boat at high speed. This boat has a 150HL Evinrude and is perfect for pulling a tube for family fun. Take it out on the water with your family and see it in action for yourself.